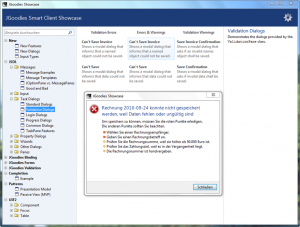 The JGoodies Standard Design Library (JSDL) makes good design easy, and the bad difficult. It is a set of Java/Swing libraries that help software professionals build consistent and style guide compliant pages, screens and dialogs quickly.
The JSDL addresses problems many developers face when working with Swing: finding the right design, following a style guide, and implementing views quickly.
We're very excited about the JSDL, because it dramatically reduces the time to design, build, and implement high-quality screens and dialogs. And an increasing number of standardized but customizable pages, dialogs, and views is already done and included.
The Standard Design Library is built on top of the JGoodies Smart Client Enterprise.
Higher-Level Layout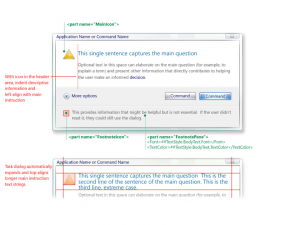 With the JSDL you focus on content, we do the style-guide conform layout. Using the layout APIs, you can't do it wrong. Positions, gaps, sizes, orientations – everything's done.
Dialog builders further increase the style guide compliance.The builder APIs bring style guide decisions to your Java code editor's auto completion. The factories lead to dialogs that look native and work as expected and honor the platform's style: messages, confirmations, warnings, questions, and informations.
At the highest level, the JSDL delivers finished screens and standard pages and dialogs for login, validation, document life-cycle, progress, errors, warnings, confirmations, etc. where you provide the content and we do the consistent and polished design.