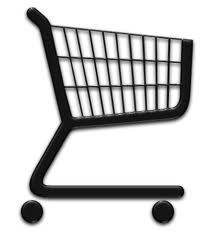 Boost your Java desktop programming productivity and get great visual design by purchasing the JGoodies Smart Client. The licenses entitle you to perpetual use. The first year of maintenance – product updates and support – is included free. The products are licensed per developer or site. There are no runtime fees.
The Smart Client Basic ships commercial and updated versions of the formerly open source libraries: Common, Binding, Looks, Validation, and Forms (now Layout+Forms).
The Smart Client Professional adds our implementation of the JSR 296 (Swing App Framework), JGoodies Components, and the JGoodies Dialogs library. The JGoodies Showcase demonstrates the components and dialogs.
The Smart Client Enterprise adds more libraries (Search, Desktop/Navigation, Framework) and full sources for all libraries. It includes premium support where we give our best to assist you with all Swing problems you face.
JGoodies Smart Client Swing 8 
Package
Developers
License*
12 Months Maintenance*
Basic
1-5
1600 Euro
800 Euro

Basic
6+
on request
–

Professional
1-10
5350 Euro
1850 Euro

Professional
10+
on request
–

Enterprise
1-20
on request
on request

Enterprise
20+
on request
on request

JGoodies Smart Client FX 8
Enterprise
 1-10
on request
on request

*) Germans and European Union residents without VAT-ID add 19% VAT.
FAQ
How can I order?
NOTE: I've disabled the online order process to ensure that all potential customers contact me before and are aware that major parts of the Basic edition are still available for free.
How can I pay?
Element 5's payment options include credit card, bank transfer, check and prepayment.
How's the product delivered?
The product is delivered electronically. You get  a username and password for our product download page that is valid for 1 year. During this year you can download the product, updates, and integration builds.
How can I get updates and support?
All licenses include 1 year of software maintenance (support and product updates). Beyond this period, you may renew your software maintenance for another year. Renewing maintenance is entirely optional.
Where do I get help?
If you have any question regarding upgrades, updates or licensing issues, contact us at sales@JGoodies.com.
Do you offer discounts?
We offer quantity discounts for our products and maintenance, and site wide licenses that allow unlimited developers at a single physical site. Also, we offer significant discounts for non-profit organizations. For more information contact us at sales@JGoodies.com.